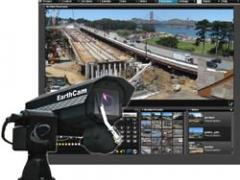 EarthCam has reinvented bridge jobsite monitoring and construction documentation with the new MegapixelCam Robotic. The cost benefits of this system are realized with enhanced communication, efficient dispute resolution and automating website updates for public awareness.
The unique system generates remarkable 288 megapixel multi-level, auto-stitched 360º panoramas. This impressive camera was engineered to operate in harsh environments for important, complex projects. The system has proven to be the ultimate in documentation and is a trusted resource for bridge industry professionals.
For more information, visit www.earthcam.net/products/megapixelcamrobotic.php.