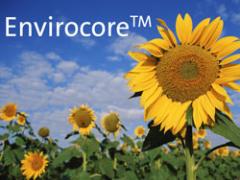 Holcim manufactures a variety of products that follow through on the commitment to sustainable development. Through the Envirocore (Circle 913) family of products, Holcim delivers high-performance material that has minimal environmental impact.
With Envirocore blended cements, supplementary cementitious materials and masonry/mortar cements, Holcim is minimizing their environmental footprint by creating products that include material that has been recycled or co-processed.
Not only are these products good for the environment, but they also meet stringent, applicable quality requirements. Envirocore products may be used in many of the applications in which Portland cement concrete is currently used.