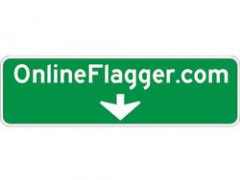 OnlineFlagger.com from Professional Traffic Graphics Inc. of Lakewood, Colo., is offering convenient, cost-effective, on-demand training for traffic directors (flaggers). After successfully completing the online training and final test, each student will receive an American Traffic Safety Services Association (ATSSA) flagger registration card and be qualified for flagger duty.

The Online Flagger Class, which follows the ATSSA basic curriculum and guidelines and complies with state-specific requirements and regulations, takes approximately four hours to complete and can be taken at a time convenient to each student.

Classes may be ordered and paid for individually, and volume discounts are available. Blocks of classes may be purchased and assigned to students as needed.