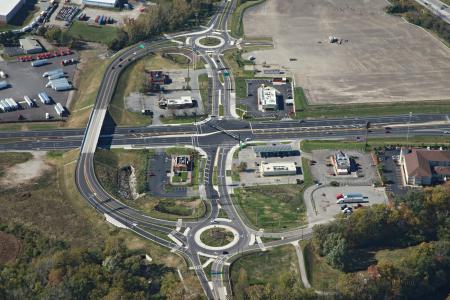 "The Crossbow" has sharpened the pointed arrow movements
at the Alum Creek/Groveport Road Intersection.
This innovative solution preserved the signal (cross) but
prohibited side-road through and left turns, redirecting
those movements across a flyover bypass (bow) connected
to both side-road approaches by roundabouts. The size
of the Groveport Road intersection required the design of
a special signal truss to span this location. The approach
cost $2 million less than the next alternative.