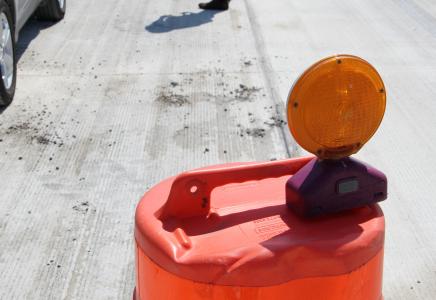 The Ohio Turnpike is cutting back on its construction spending next year due to complaints from motorists that there were too many orange barrels on the highway this year.
The 2017 capital budget, approved last week by the Ohio Turnpike and Infrastructure Commission, calls for $121.4 million in spending, compared to $145.5 million this year. The work includes pavement reconstruction, resurfacing and bridge projects on the 241-mile toll road, which stretches across northern Ohio.
The turnpike estimates that there will be 25% fewer lane miles under construction.
One of the big projects involves the toll plaza at I-77 in Richfield Township in northern Summit County. The turnpike will rebuild pavement, make repairs and resurface some ramps from May through October. The estimated cost is $3 million to $4 million.
In the Akron area, the turnpike plans to reconstruct pavement between Streetsboro and Shalersville Township in Portage County, and replace bridge bearings, joints and decks on several overhead bridges in Summit and Portage counties.
The budget also calls for the installation of fiber optic cable along the highway. The so-called "Dedicated Short Range Communications" technology will allow the turnpike to gather information on road conditions, monitor fleet vehicles and improve maintenance.