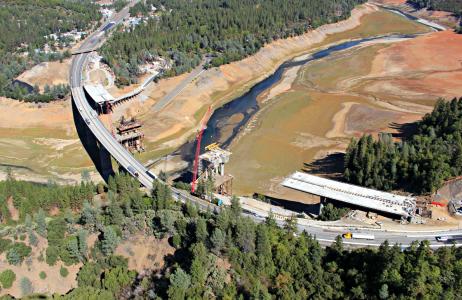 One of the primary trucking routes on the West Coast is
bringing in a major haul. California's I-5 is getting a new
1,942-ft-long bridge. The structure, designed for a 100-year
life, will be made up of 13 million lb of steel and more
than 36,000 cu yd of concrete. The project also includes
upgrades to a half-mile section of I-5. Non-standard curves
to the south will be corrected, making it a safer route for
motorists. The bridge is expected to be complete in the
fall of 2016 when the current 1,300-ft-long steel deck truss
bridge will be demolished and removed.