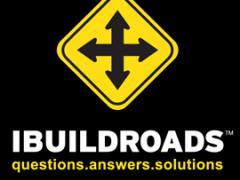 IBuildRoads.com is a leading online, interactive forum for the highway, road and bridge community. IBuildRoads.com provides a gathering place where the accumulated experience of road builders and managers benefits others who need advice. It provides a moderated forum for discussion of questions in the industry sectors of Bituminous Asphalt, Portland Cement Concrete, Pavement Preservation, Milling and Recycling, Erosion Control, Subgrade Mechanical Stabilization, Subgrade Soil Stabilization and Engineering Services. In addition to interactive industry solutions, the site also provides a Resource Directory and a live industry event calendar.
The ibuildroads.com free mobile apps are available for download here. 
For more information, visit www.ibuildroads.com.