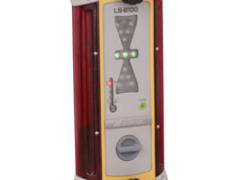 Topcon Positioning Systems has introduced the LS-B100 series, a new series of high-quality, affordable machine control sensors.
The LS-B100 series, including the LS-B100, LS-B110 and 110W (wireless), offers a modern new design and increased functionality.
The LS-B100 series is ideal for dozers, box blades, excavators and backhoes. Replacing the LS-B2 and B4 models, the new series provides the tightest accuracy and largest working range of machine control receivers in the market today.
Features include a large working range, accurate receiving resolution, wireless display capability, on-grade matching function, plumb indication, CAN compatible, four selectable dead bands and a universal pole clamp.