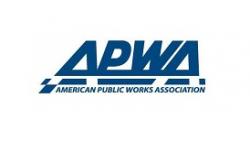 OVERVIEW
Dates:  August 17 - 20, 2014
Location:  Toronto, Ontario (Canada)
Web Site: http://www.apwa.net/Congress
 
Make plans now to be in
Toronto August 17-20!
 
REGISTER NOW!
 
Join nearly 6,000 public works professionals in Toronto at the award winning Best Show in Public Works as we unveil the newest equipment and breakthrough technologies and bring you an unparalleled education track covering the entire gamut of public works.
 
What's New in 2014!
We're back in Canada for the first time in more than 25 years—a great opportunity to get a new perspective and learn new practices
The APWA Sustainability Conference will be co-located at the APWA Congress—more than 30 sessions covering the latest sustainable practices for your community
400+ exhibits with innovative technologies that can make your job easier
125+ brand new education sessions covering the latest best practices and successful case studies from your peers
 
WHO SHOULD ATTEND:
ADMINISTRATORS, COORDINATORS, DIRECTORS, DEPARTMENT HEADS, MANAGERS, OFFICERS, OPERATIONS PROFESSIONALS
 
IN:
PUBLIC WORKS
ENGINEERING/CONSTRUCTION
OPERATIONS
STREETS/ROADS/BRIDGES
FLEET SERVICES
WATER/WASTEWATER
SOLID WASTE
TRAFFIC/TRANSPORTATION
FACILITIES
EMERGENCY MANAGEMENT
PARKS AND GROUNDS
SNOW/ICE CONTROL
UTILITIES AND RIGHT-OF-WAY
STORMWATER/FLOOD CONTROL
SUSTAINABILITY & ENVIRONMENTAL